About GHS | Bell Schedule | Daily Announcements | Attendance | Course Offerings
About Goshen Central High School
Goshen Central High School educates students in grades 9-12.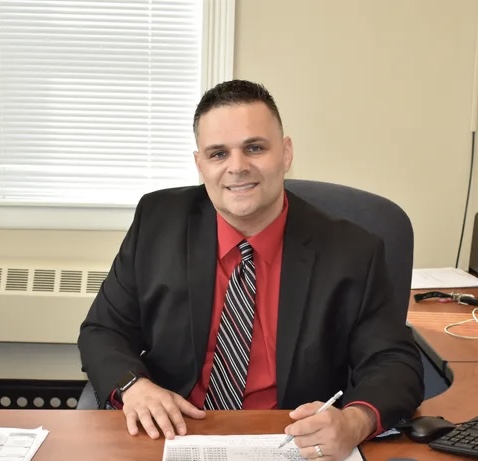 Nick Pantaleone, Principal

As a proud alumni, dedicated Goshen resident, and parent of two Gladiators, it is both a privilege and an honor for me to serve as the Goshen High School principal. I am filled with excitement as we continue this journey to build upon the remarkable success that Goshen High School has achieved in academics, athletics, and the arts.

Nick Pantaleone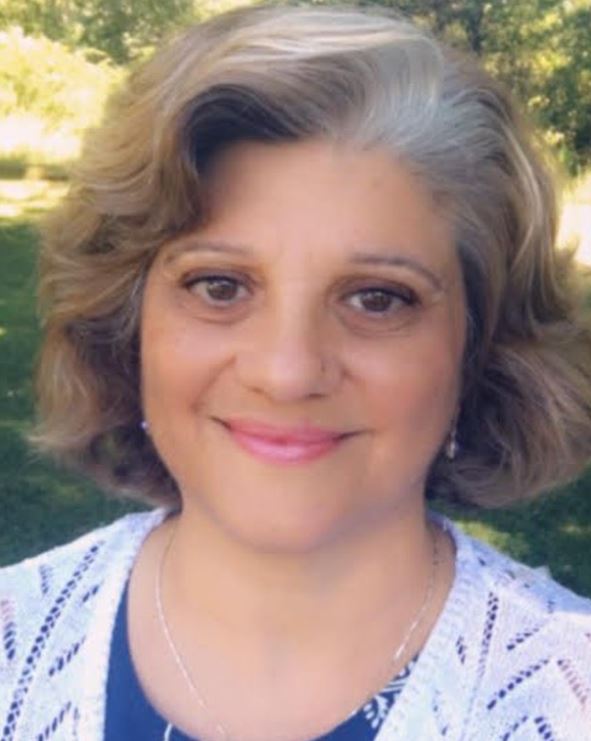 Denise Tzouganatos, Assistant Principal

Coming home to GCSD has been a blessing and an honor. I am proud to support our students, faculty, staff and families in their academic journey. Sharing in our students' amazing academic, athletic, musical, artistic, and technical abilities makes us all better.

Denise Tzouganatos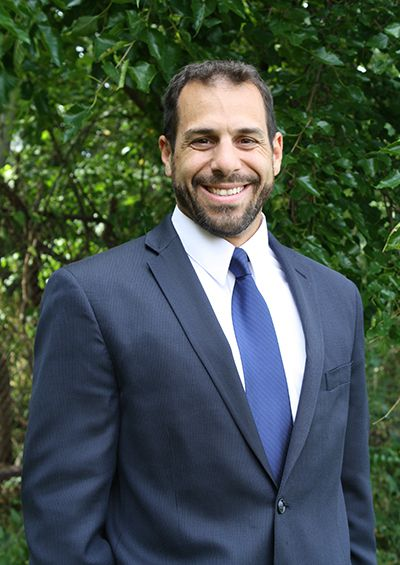 Gregory Voloshin, Ed.D., Assistant Principal

It is a privilege to work with the amazing faculty, staff, and administrative team at the High School. I am looking forward to supporting our students to achieve their goals and aspirations throughout their high school careers. I look forward to meeting our new freshman class and supporting our seniors as they make their college and career decisions.

Gregory Voloshin
Goshen High School Bell Schedule
Period 1: 7:27 -8:09 a.m.
Period 2: 8:13-8:55 a.m.
Period 3: 8:59-9:41 a.m.
Period 4: 9:45-10:27 a.m.
Period 5: 10:31-11:13 a.m.
Period 6: 11:17-11:59 a.m.
Period 7: 12:03-12:45 p.m.
Period 8: 12:49-1:31 p.m.
Dismissal: 2:17 p.m.
Period 10: 2:21-2:47 p.m.
Daily Announcements
June 21, 2023
DAILY ANNOUNCEMENTS
TODAY IS A'' DAY
Have an incredible summer and see you in the fall!
Welcome class of 2027! Your class advisors are Ms. Davin and Ms. Gannon.
Email the Attendance Office
For your convenience, GCSD parents and guardians can report a child's absence, for any reason, via e-mail. Contact your school's Attendance Office by e-mailing: ghs.attendance@gcsny.org
Learn more about Attendance, School Closings, Delays and Early Dismissals, including what information to include in your email.
Course Offerings
Goshen High School offers a wide array of core courses that help students meet graduation requirements, as well as a broad selection of elective and college-level classes designed to help students find their passion and prepare for life after high school graduation. Use the links below to learn more about what is available to students. Use the links below to learn more about current and previously offered courses. Please note, not all courses listed are offered to students every year. A list of course offerings for the upcoming school year is provided to students in December.
Goshen High School Links
Nick Pantaleone
Principal Grades 9-12
222 Scotchtown Ave.
Goshen, NY 10924
(845) 615-6100
School Hours:
7:27 a.m. arrival
2:17 p.m. dismissal