About CJ Hooker Middle School
CJ Hooker Middle School educates students in grades 6-8.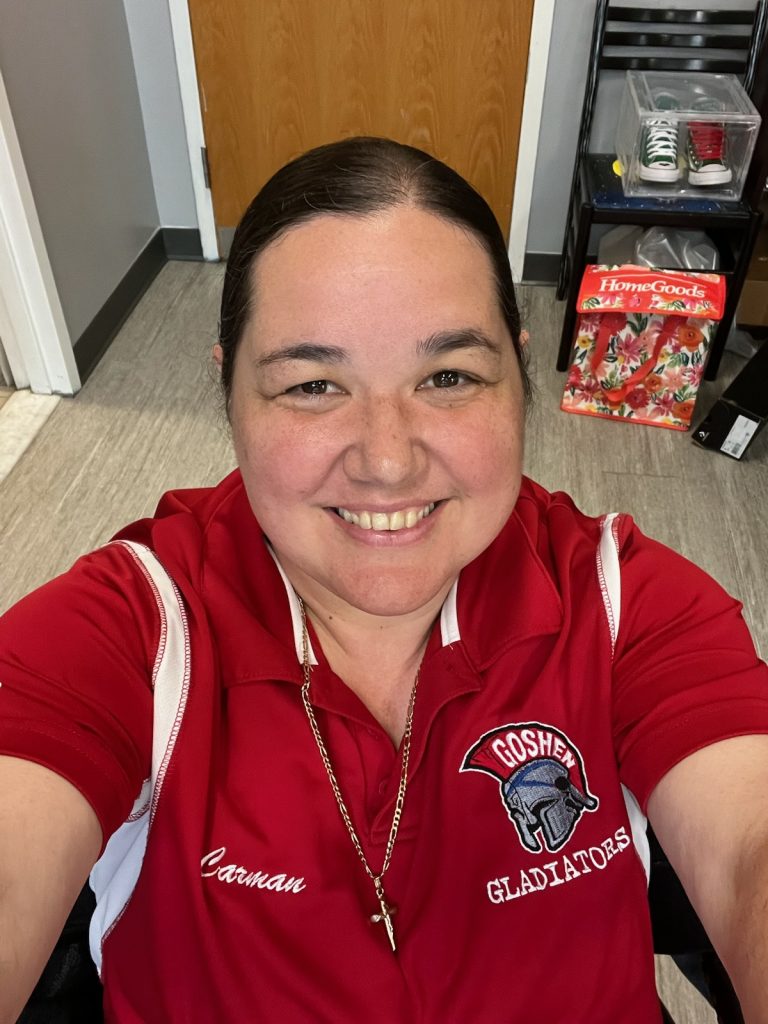 Heather Carman, Principal

"Working at GCSD has always been a childhood dream of mine. I am truly blessed to be able to serve the students, staff and community here in Goshen."

Heather Carman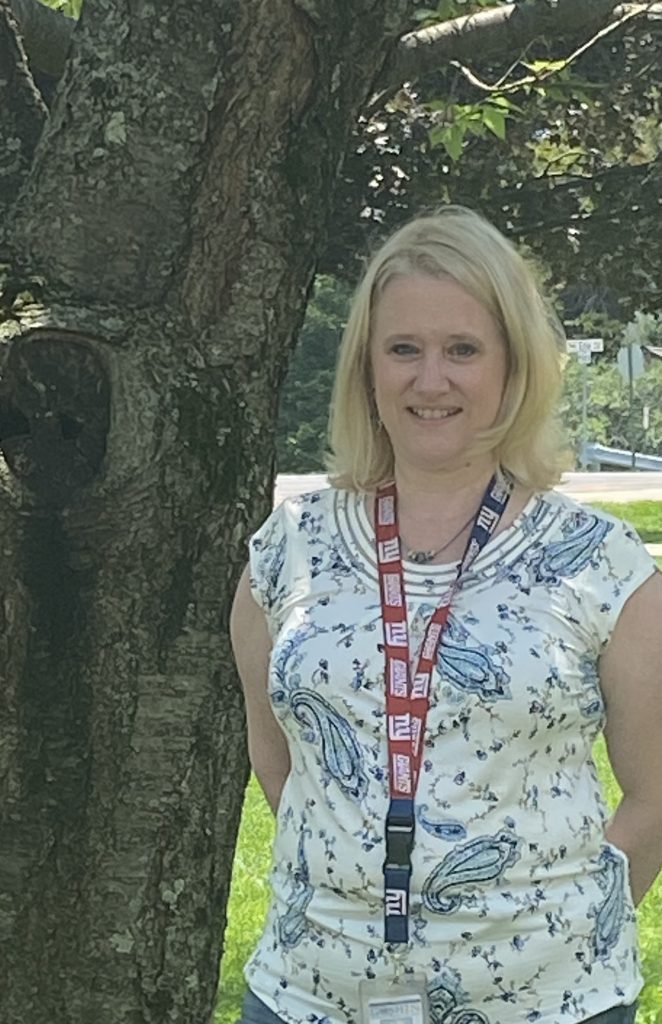 Nancy Weber, Assistant Principal
"I have worked with Goshen students for over twenty years in many different capacities. But my simplest message has applied in every single one of them: Strive to be your best. Forgive yourself when you are not. Repeat."

Nancy Weber
Attendance
For your convenience, CJ Hooker Middle School parents and guardians can report a child's absence, for any reason, via email. Contact the Attendance Office at cjh.attendance@gcsny.org.
Click here to learn about the district's attendance policy.
What should you include in the absence email?
The following items should be included when emailing the attendance office to report your child's absence:
The student's full name and grade
The email author's full name and relationship to student
A phone number where you can be reached
Whether the student is absent or tardy
The date of the student's absence or tardy
A reason for the student's absence:

Excused absences include: sick, emergency medical appointment, court attendance, death in immediate family, college visitation, religious observance, approved school activity
Unexcused absences include: overslept, vacation, missed the bus, wedding, no child care, no transportation, family visit, didn't want to attend school
CJ Hooker MS Links
More Information
School Social Worker
Lauren Levesque, LCSW
CJ Hooker Middle School:
7:30 a.m.-3 p.m. Monday-Friday
(845) 615-6354
lauren.levesque@gcsny.org
School Social Worker
School social workers seek to ensure equitable education opportunities; ensure that students are mentally, physically, and emotionally present in the classroom; and promote respect and dignity for all students.
What services does a school social worker provide?
School social workers:
Provide support to students through individual counseling, group counseling, collaboration with faculty, social/emotional skill education, and crisis intervention.
Provide IEP/504 mandated counseling as well as students referred through staff, self, or parent/guardian.
Attend and participate in Committee on Special Education meetings as required.
Connect students and families to community resources as needed.
Coordinate character education curriculum and activities such as Red Ribbon week, anti-bullying activities, and more.
Mental Health and Substance Use Urgent Care
Adults and children struggling with addiction or mental health concerns can walk in to the Access: Supports for Living Urgent Care. Everybody is welcome, regardless of insurance or ability to pay. You don't need an appointment or a referral.
A compassionate team will welcome you or your child to the Urgent Care, work with you to figure out what's happening, and begin a plan for recovery, including referrals to the community provider of your choice for longer-term care, if that's what you need. For more information call 1-888-750-2266
Open 7 days/week: Monday–Friday, 10 a.m.-6 p.m.; Saturday & Sunday, 9 a.m.-5 p.m. at two locations:
Union Street Community Counseling Center
16-24 Union Street, Middletown, NY 10940
Kaplan Family Counseling Center
21-23 Grand Street, Newburgh, NY 12550
Mental Health Association in Orange County
There are various programs offered through Mental Health Association in Orange County. Visit the Mental Health Association in Orange County website for more information.
National Suicide Prevention Lifeline: 1-800-273-8255
The Lifeline provides 24/7, free and confidential support for people in distress as well as prevention and crisis resources for you or your loved ones. Call 1-800-273-8255.
Orange County Crisis Call Center: 1-800-832-1200
Connect with a trained counselor any time of the day or night when stress, depression or other mental health issues create a personal crisis. Call 800-832-1200 if you are experiencing:
Suicidal thoughts
Emotional trauma
Serious mental illness
Anxiety
Depression
Family crisis