Ten Goshen High School seniors will star in the upcoming theater production, "The Curious Incident of the Dog in the Night-Time," on November 3, 4 and 5.
While working through their final year at GHS, these theatrical members of the Class of 2024 shared the scoop on their inspirations and how they plan on incorporating the arts into their futures once they move on.
Abby Collins
Siobhan
Abby said watching a production of The Wizard of Oz when she was in second grade sparked her passion for music and theater.
"I decided to join my school's production of Mary Poppins the next year, and have been doing it ever since," she said.
Abby hopes to keep theater in her life in the future career.
"My dream is to write a play that one day makes it to Broadway, or write a book that becomes a show," said Abby. "Either way, I hope to keep theater in my life somehow."
Eric Bunzey
Police Man, Roger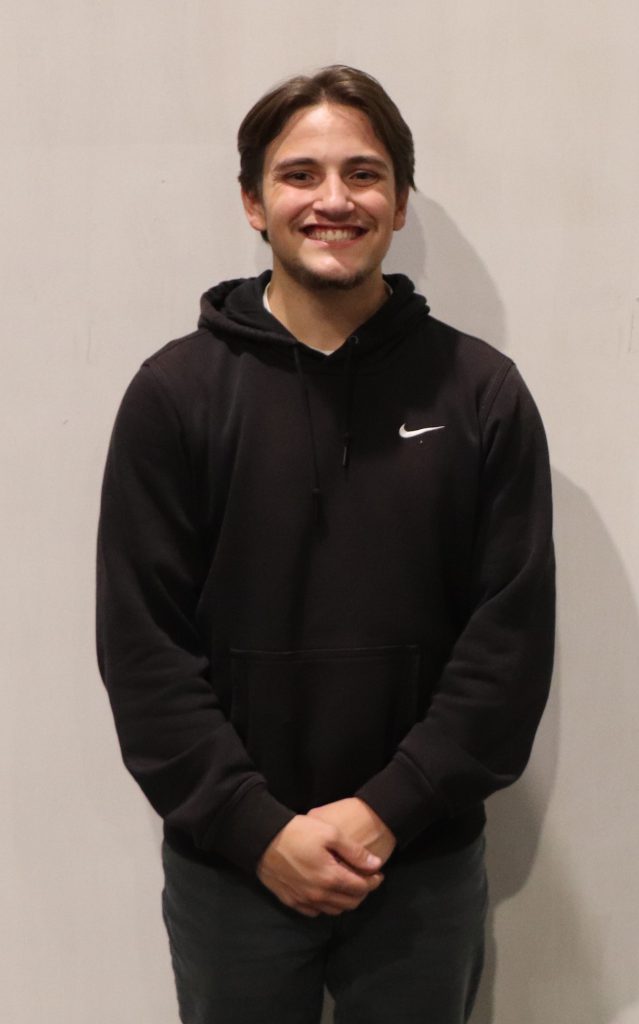 Eric said his biggest inspiration for theater is Mr. Quinlan.
"His advice and helpful criticism is essential for success on the stage," he said.
Eric hopes to stay involved in theater once he graduates from GHS. He hopes to participate in a collegiate production or be "part of the creative process."
Zudai Diaz
Judy (The Mother)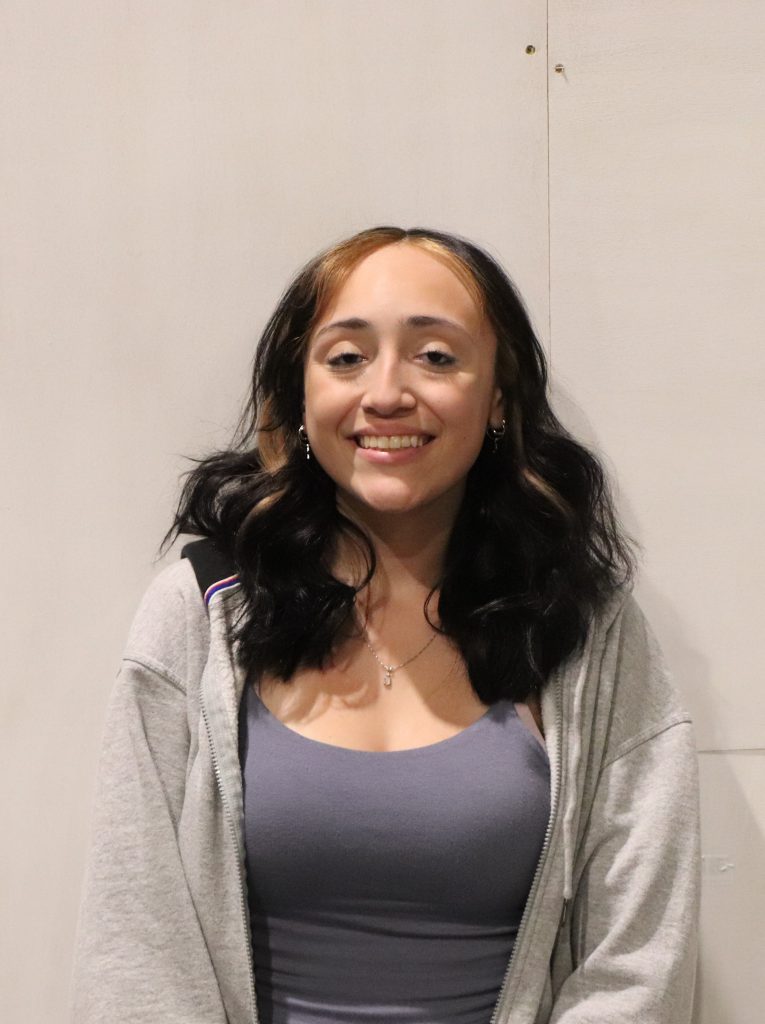 "I admire Mr. Quinlan's incredible mind and talented stage work," said Zudai. "His patience and attention to detail has never failed to impress me.
"Mrs. Lloyd and Mrs. Scully's dedication to the program and pure talent has inspired me," she said. "I genuinely hope to take that with me in my future."
Zudai plans on attending college in the fall as a musical theater major and is currently applying to and auditioning for schools. She is also working on voice pieces, monologues and dance pieces.
Charles Distel
Stage Crew, Prop Master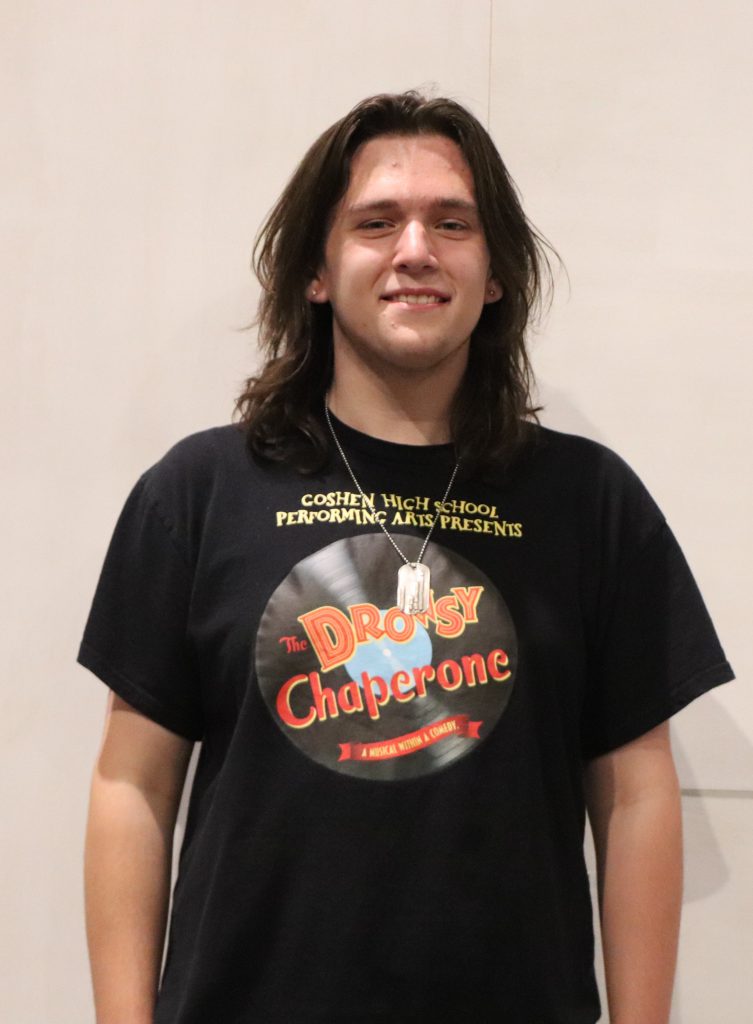 Charles said he was first inspired to get involved with the theater department when his friends encouraged him to join.
"In the future, I would like to continue to support the arts by going to see them," he said.
Peter Emile
Stage Crew Co-Manager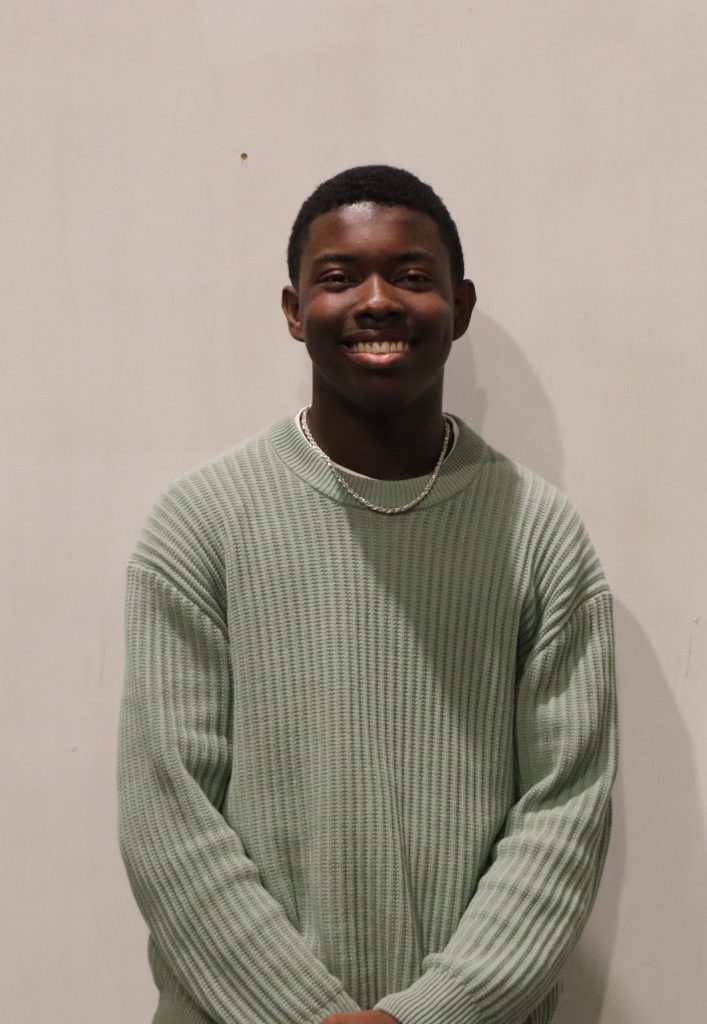 "I met so many amazing people, and some of my closest friends who I know I will talk to for years to come," said Peter. "The actors are super talented, and so are my fellow crewmates."
Peter said he would love to take part in productions in college, but even if he doesn't he has learned many life skills from being involved with the GHS theater department.
"I learned how to communicate better, how to effectively work with larger groups, and overall just become a people's person," he said. "I'm going to bring these skills on my journey through life and I'm super thankful."
Amanda Fernandez
Mrs. Alexander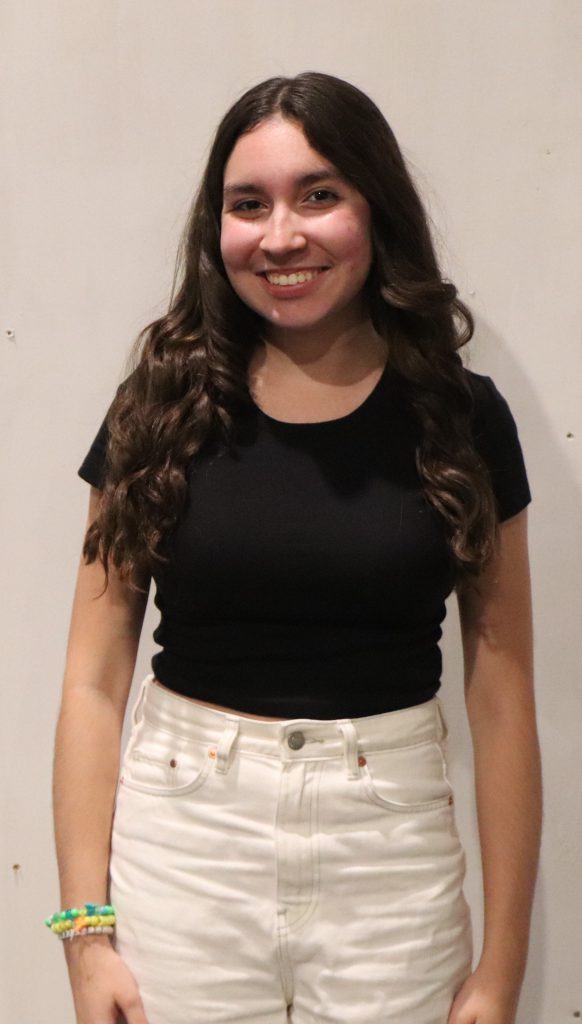 "When I was in fifth grade, I saw Maddie Bunzey play Veruca Salt in Charlie and the Chocolate Factory Jr., and I knew I wanted to perform just like her," said Amanda. "Her love of theater rubbed off on me, so thanks for everything Maddie. I'm forever grateful."
Amanda is going to college to study criminal justice and psychology, but said she knows she will always be an avid supporter of the arts.
"Despite not going to daily rehearsals and spending late nights in the chorus room, I'll always remember the lessons theater has taught me," she said. "Theater taught me the importance of being a team player and has helped me build the confidence that I have today."
Jasmine Fernandez
Student Director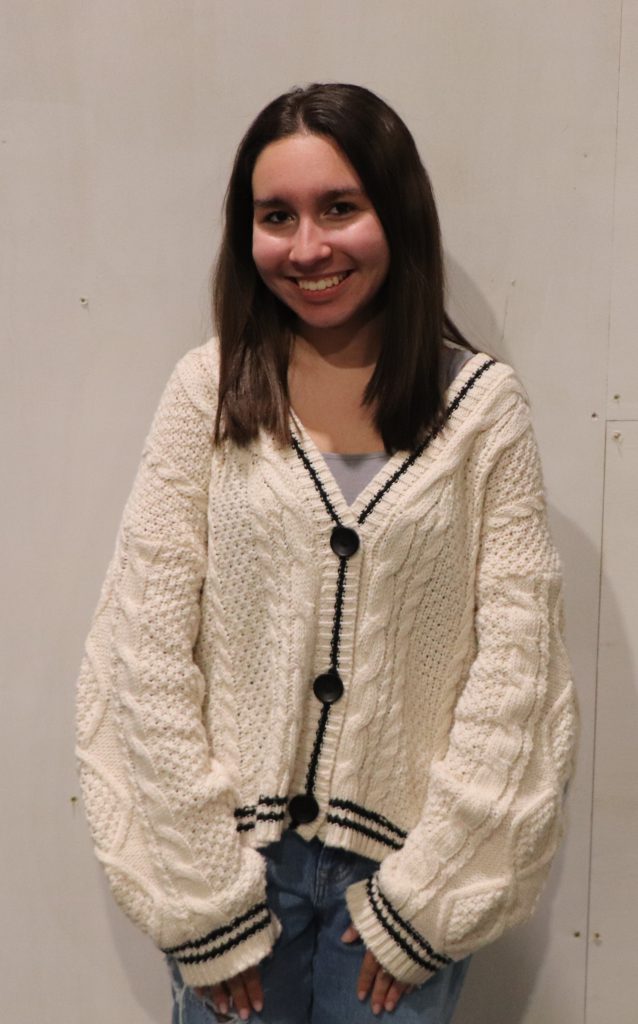 "My biggest inspirations are each of my castmates and every member of crew," said Jasmine. "My castmates bring out the best in me, and the crew never fails to make me laugh. I've loved getting to work with all of them.
"I would especially like to thank Mrs. Scully and Mr. Quinlan for pushing me out of my comfort zone and encouraging me to just be myself," she said.
Jasmine plans on majoring in journalism when she goes to college. However, she said she would like to continue singing in choir in college and fostering her love of vocal performance.
Logan Gilbert
Stage Crew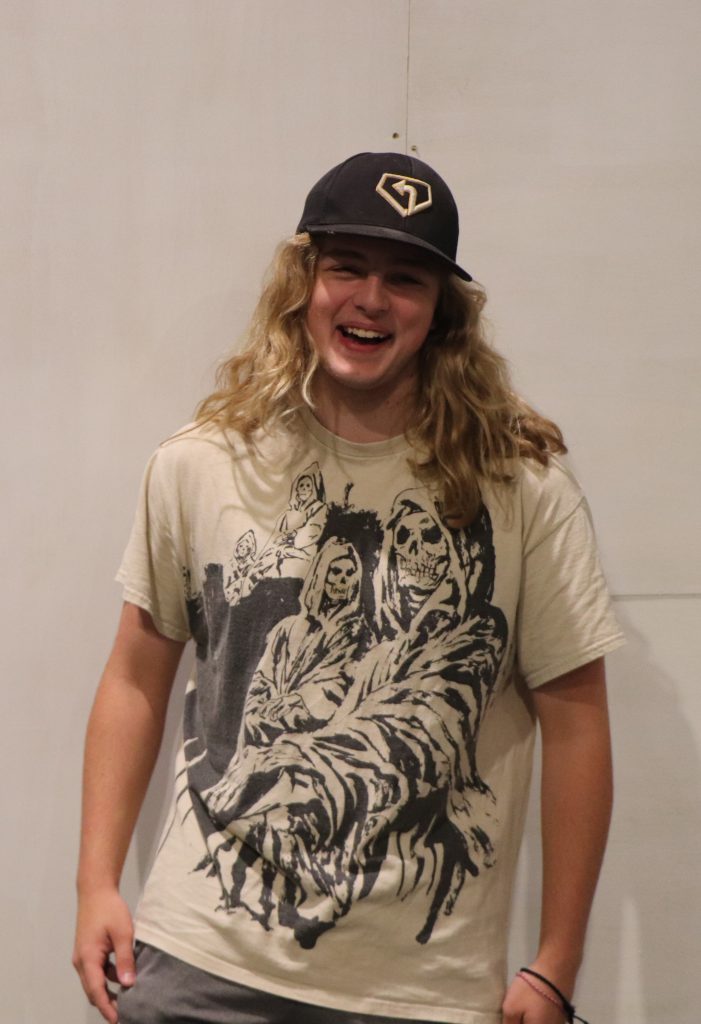 One day Logan's best friend told him to join crew, and he did.
"It's also my biggest passion and I put all of my time into it," he said.
In the future, Logan said he plans on continuing to participate in stage crew in college.
"Maybe even beyond," he said, "if the opportunity arises."
Fernando Hidalgo
Mr. Thompson, Uncle Terry, Station Guard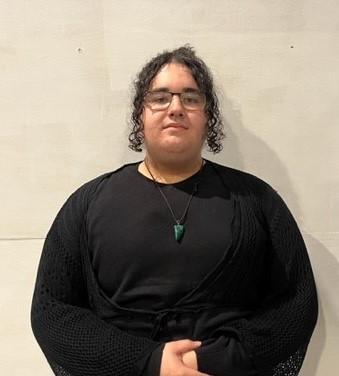 Fernando said their biggest inspirations for theater and music are: Rita Moreno, Eva Noblezada, MJ Rodriguez, Ella Fitzgerald, Lauryn Hill, Laufey, Mitski and Samara Joy.
"I plan on becoming a Jazz vocal performance major and also doing something related to theater [in college]," they said.
"I try my best to absorb everything I am learning now to better prepare for my future."
Grant Moore
Station Policeman, Reverend Peters
"I come from a singing family, with various instruments played by all," said Grant. "When I was introduced to the world of musical theatre, I truly grasped my love for performance.
"Since my freshman year, I have been lucky enough to play lead roles in every production," he said. "I am looking forward to my last drama club and musical productions this year!"
Grant is headed to the University of Maryland – Baltimore County in the fall to dive NCAA Division 1, but hopes to be involved in community theater in the future.