The C.J. Hooker Middle School announced its Students of the Month for October. Students of the Month are: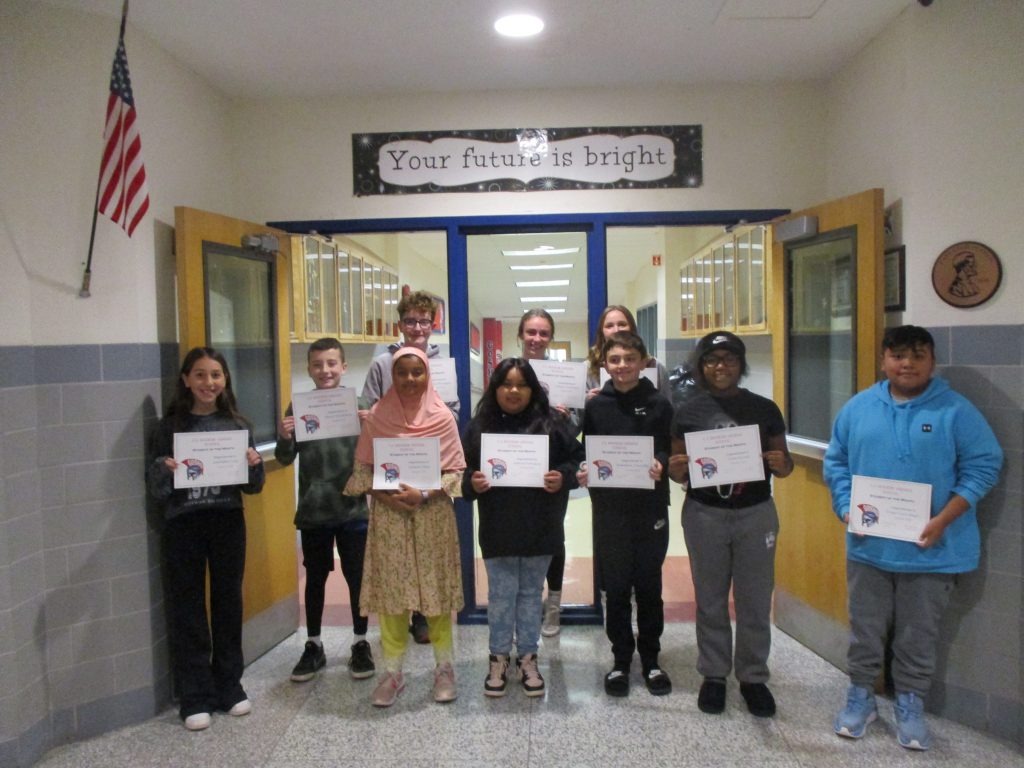 Respectful – The student treats classmates, teachers and staff with respect by valuing each as an individual, respecting differences, and valuing the work that others do;
Responsible – The student embraces the responsibility required to maintain progress in their schoolwork and other personal goals;
Positive – The student contributes to the success of the school by promoting a positive school climate through their actions and words;
Honest – The student communicates truthfully and in a respectful way with classmates, teachers, staff and refrains from dishonesty in completing academic work; and
Committed to success – The student strives for success in all they do and works to the best of their ability.
Grade 6
Brendan Connolly is a pleasure to have as a student. He is hardworking and motivated to learn. He actively participates in class and is willing to ask questions. In addition, Brendan is kind to his classmates and adults alike. He is always willing to help out when needed. Congratulations Brendan, on being chosen as student of the month!
Shane Houlihan is our Student of the Month for October due to his exceptional qualities. He consistently displays outstanding participation in class, extends kindness and support to his peers, exemplifies responsibility in his commitments, and exhibits a high level of achievement in his academic pursuits. Congratulations, Shane!
Melanie Rodriguez is such a hardworking student. She puts extra effort into everything she does! Melanie is one of the kindest students we have! She is nice to everyone and very helpful to everyone! She is always very polite! Melanie is very organized and comes to class ready to learn! It is our pleasure to nominate Melanie for student of the month! Congratulations Melanie!!
Chloe McLeod is a pleasure to teach. She is hard working, puts in effort and always tries her best. Chloe is a sweet girl who is kind to her classmates and always there to help someone out when they need it.
Special Areas
Lamia Zafar is respectful, polite, and always willing to help a friend. She completes her assignments on time and participates in class. She sets a great example for others to follow. Congratulations to Lamia!
Grade 7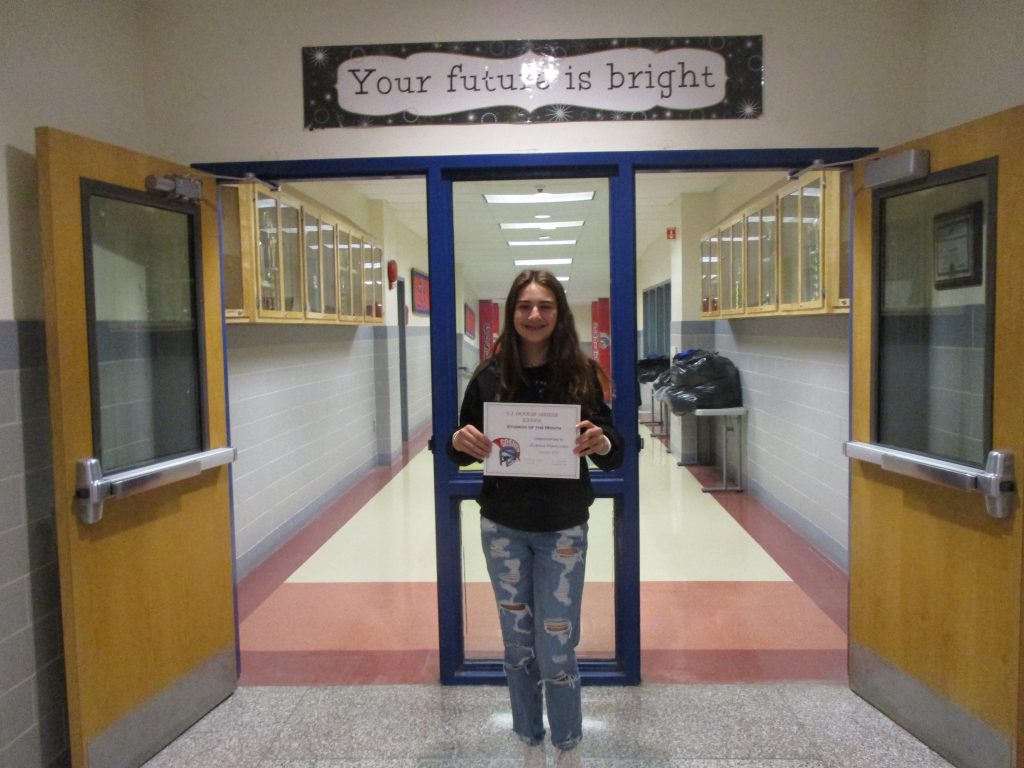 Diego Luna-Bazan Congratulations, Diego, on being selected as an October 2023 student of the month! Diego is a hard-working student and a careful listener in class. He volunteers often, which demonstrates his desire to be successful. He is a positive role model to his peers because he is so polite and helpful. Keep up the great work, Diego!
Aimee Mancuso is a standout student in so many ways. She is conscientious and takes pride in her academic work. Aimee is always well prepared as well as being an active and engaged class participant. She exudes confidence, a sense of self, and positive energy. Aimee is not only helpful to both her peers and teachers but she also encourages and motivates others to do their best. Congratulations and keep on shining!
Special Areas
Isabella Cruz is a wonderfully talented musician and always maintains a positive attitude. She is an excellent role model for others in class. Isabella continues to be enthusiastic and respectful each and every day and is an absolute pleasure to teach. Congratulations on a well deserved honor, Isabella!
Grade 8
Keira Albanese is an incredibly diligent, kind, and respectful student. She works well with others, enters class with a positive attitude, and is committed to academic success. Keira is an absolute pleasure to have in class and has demonstrated that she is determined to do her best each day. Congratulations, Keira!
Addison Freiberger is an excellent addition to all of her classes. She is a highly conscientious student who is always well prepared. Addison is interested in understanding each subject and the world around her in deeper, more meaningful ways. She is sincere, tenacious, and consistently looks for ways to improve. She is well poised, organized and demonstrates a positive attitude and brightens up the day with her infectious smile.
Special Areas
Adrian Flanigan is enthusiastic and brings great energy to the classroom and club environment. He is helpful to those around him – including his teachers when it comes to technology issues we might encounter! He is mature and confident – qualities that are admired by others around him. Congratulations, Adrian!