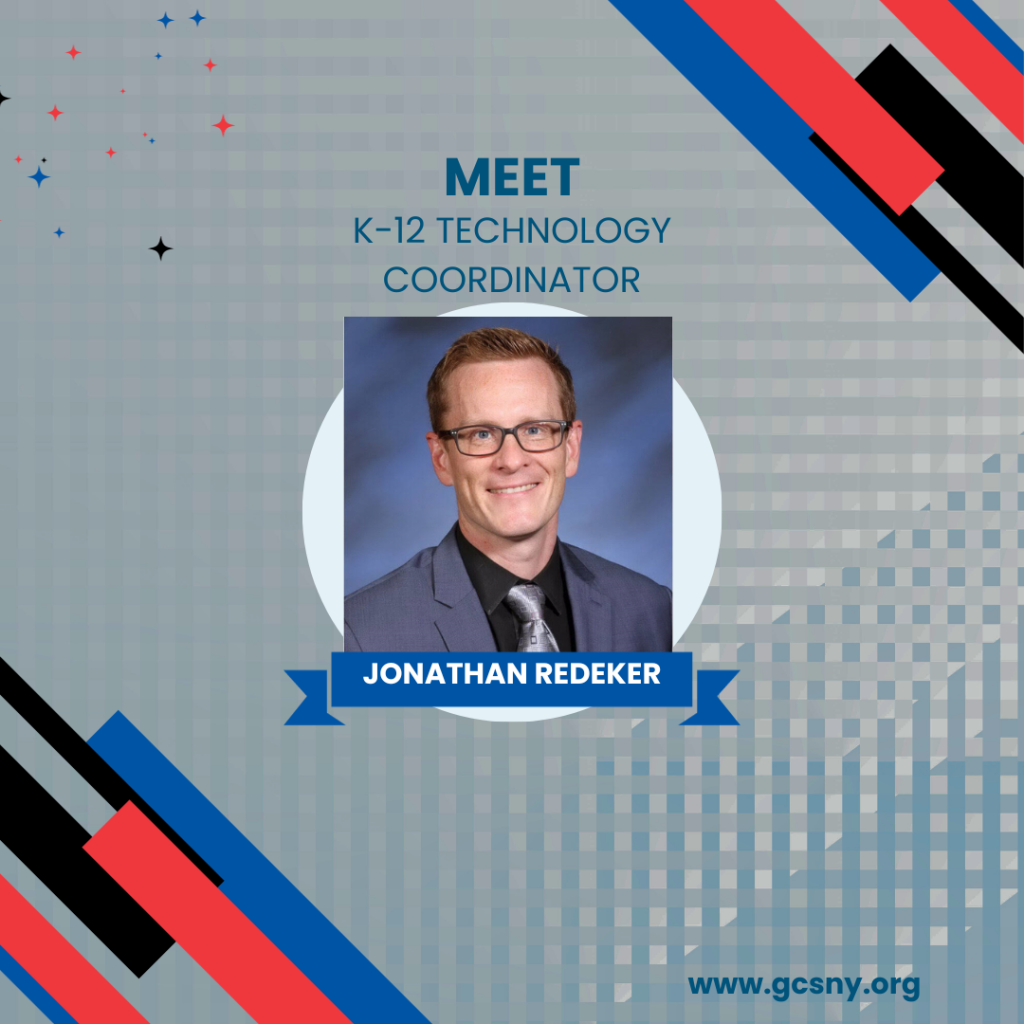 This Friday we are celebrating K-12 Technology Coordinator Jonathan Redeker.
Redeker has been with the district since 2005, first teaching 8th grade Social Studies at C.J. Hooker Middle School, then teaching 11th-grade U.S. History and 12th-grade Government at Goshen High School. He has served in his current role as the district's technology coordinator since 2013.
The tech guru studied at Ithaca College, New York Institute of Technology, American College of Education, and SUNY New Paltz, earning degrees in Social Studies Education, Instructional Technology, and School Leadership.
"I am a transplant from New Jersey, but Goshen has been a fast home for work and life," Redeker said. "I am a proud member of the Goshen community as a resident and faculty member."
As an educator focused on adapting to an everchanging technological landscape, Redeker's aspirations are rooted in modernization.
"[My goal is to] help teachers move from 'best practices' to 'next practices' in helping our students become future-ready learners," he said.
This year, Redeker said he is most looking forward to "working with faculty to develop new ideas and projects as the district strives for innovative teaching strategies."
Outside of work, the technology coordinator enjoys snowboarding, fishing, hiking, playing video games and flying drones.
Thank you, Jonathan Redeker, for all you do! We appreciate you!